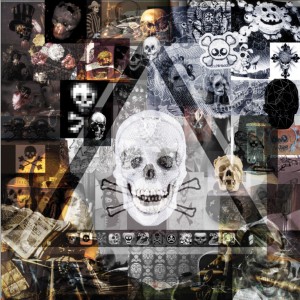 DONALD Judd: The best new work in the last few years has been neither painting nor sculpture.… But there are some things that occur nearly in common.
SIMAGE: 50 years later, the worlds of representation and art have further mutated and the best new work is neither painting nor sculpture, video, abstract, representational or even in any museum. No one knows what the best works are and if they are to be found it will not be in images but in ideas or in the relation between multiple works.
As we entered the age of "experience", the age of representation abruptly came to an end. Has interface killed image? Has image over reproduced itself hence consuming itself to death? Image mortality is higher than ever. Even the art of death and Vanitas has been relegated to museums, themselves often associated with mausoleums of arts.
In times when nothing lasts, where are the memento mori works?
Perhaps we should trace the lineage of "experience" to performance art, participatory art or all those works that were conceived for and with a specific situation and audience. The work is then more of a catalyst than a singular creation. As are all interfaces which sometimes could claim to be the "best works" of their time, if not the highest selling.
Tommaso Pincio: Today, if you need an image of any kind you can use your iPhone. The true production of image is for a restricted elite and in the meantime the public eye is dying. We are losing the public and we are gaining a luxury market.
SIMAGE: Indeed, it is not just images that are to die. Ultimately, creators know that a possible path toward immortality is probably in image.
Bill Maher: Suicide is man's way of telling God, 'You can't fire me – I quit.'